DataMask - Chrome extension for hiding private data before taking a website screenshot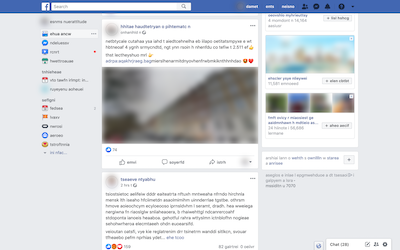 You probably have been in a situation where you need to take a screenshot of a website, but it is full of your personal or business information. You can try to redact or blur the image once you take the screenshot, but it requires access and understanding of some image editing software.
I have run into this situation personally and also had to consider it in a work setting when asking customers to take screenshots to explain a software bug. Out of personal necessity I have decided to create a tiny Chrome extension to solve this problem and called it DataMask.
DataMask has two modes: auto and manual. Auto mode randomizes all text, numbers and blurs images on the current website. Manual mode on the other hand gives full control to the user to select areas which should be randomized. With DataMask private data can be hidden without leaving the browser or need for additional image editing software.
DataMask is my second Chrome extension and so far the most successful one. It has over 100 weekly users and potential to grow further. Sometimes simple ideas are the most successful ones...
You can try out DataMask here.